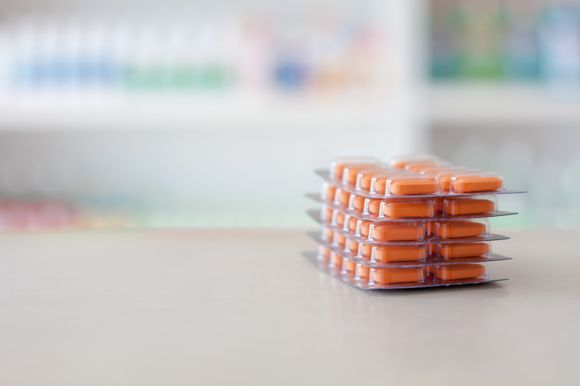 A Simpler Way to Manage Your Health
If you are struggling to keep up with your prescriptions, you are not alone. According to the World Health Organization, 50% of patients do not take their medications as prescribed. Poor adherence to medication regimes not only makes management of treatable conditions more difficult, it can result in increased rates of hospitalization and death. A combination of factors make organizing medications challenging including unsynchronized refill schedules, changes to treatment, multiple medications, combining prescriptions with over-the-counter treatment, lack of information about the drug, and medications from multiple doctors. Patients receiving treatment for multiple conditions are particularly at risk for missing doses, taking the wrong amount, misplacing prescriptions, or forgetting refills. The Simplify My Meds program makes keeping track of prescriptions simple.
The program is based on making small changes to your current prescription plan to make it easy to stay on top of your medication. Since having refills spread out over the course of a month is the first barrier to managing prescriptions, we work with you to ensure all your medications will be filled on the same day every month. Having a regular designated refill date not only saves time in reduced trips to the pharmacy, but allows you to select a refill date that works with your monthly budget and schedule. Another benefit to consolidating your medications' refill dates is that you won't have to worry about forgetting or missing a particular script.
By synchronizing all your drug refills on the same day each month, our team can help you stay on top of your prescriptions with reminders and preparation. Here's how:
Monthly Consultation - We help you manage which prescriptions need to be refilled, stopped, or added to your treatment plan. Seven to 10 days before your selected refill date, our program manager will pull up your records and give you a call to review the medications you are taking. Any new prescriptions, discontinued or changed scripts, and recent hospitalizations are discussed at this time.
Proactive Communication - When refills end for a particular prescription, we let you know and then proactively reach out to your doctor to see if a new script is needed. That way you won't have to worry about having a gap in your treatment while you wait for new refills to be issued.
Proactive Review and Planning - The day before your scheduled refill date, our pharmacist reviews your order, resolves any clinical issues, and orders any out of stock medication.
Pick-up Reminders - On the day before your pick-up every month, our program manager or other trained team member will give you a reminder call.
Our goal is to be your partner in simplifying your prescription regime and making it easy to always have the medication you need to manage your health effectively.